Dedham educators are taking action, and they deserve a strong show of solidarity. After nearly 2 years without a contract, these teachers are bravely standing up for the schools their students deserve. These educators have been without a contract for the start of each of the last two school years. The town is proposing to change their healthcare to a high deductible plan, while requiring educators to take mandatory training on their own time without compensation. In addition, the town has refused the union's request to include sexual harassment language in the contract.

Support Dedham teachers at the following actions:


Rally at 3:00pm TODAY, Friday October 25th, at the Dedham Public Schools Administration building, located at 100 Whiting Ave in Dedham.
Rally TOMORROW, Saturday, October 26th, at Noon at the Dedham Public Schools Administration building, 100 Whiting Ave in Dedham.
Please click HERE
for more information. We will keep you updated on developments and further actions as they are planned.
"Representatives took a historic vote to pass the Student Opportunity Act today. One that will impact future generations by providing countless children the education they deserve.
Tens of thousands of students, parents, union educators, and community advocates across the state have taken action to demand full and equitable funding for public schools over the past year, and the idea that we would win $1.5 billion for public school students was thought to be impossible by many when we started this fight. After this vote, that funding has been secured in both the House and the Senate.
While the final House bill does not achieve the proper balance between local control and state oversight, Massachusetts residents know we can improve our local schools if we empower students, parents, and educators. More work will be needed to ensure that parents and educators have meaningful input into how dollars are spent.
The differences between the House and Senate are clearly bridgeable. We look forward to a quick resolution of those differences in the conference committee so students and communities have certainty that they will begin to benefit from this law as soon as possible."
Read more from Fund Our Future here.


Learn more from Shira Schoenberg's MassLive coverage here.
On October 31, community and labor organizations including Community Labor United's Public Good Coalition, the MA AFL-CIO, and Muslim Justice League's Building Muslim Power collective are collaborating on a second action to demand that Fidelity end their "charitable" channeling of money to anti-worker, anti-Muslim, anti-LGBTQ, and anti-immigrant groups.
A report will be released on the same day, naming Fidelity and other monsters who are part of the systemic islamophobia that leads to violence like the Christchurch shooting, policies like the Muslim Ban, and widespread surveillance of our communities. Fidelity was named the #1 most Islamophobic corporation in the state of MA.
Time: October 31st 11 am - 2 pm
Location: Fidelity Investments, 245 Summer St, Boston, MA
The Public Good Coalition is led by Community Labor United and pulls together unions and community organizations working in the four sectors that have seen the worst of privatization in Massachusetts: Education, Housing, Health and Human Services, Infrastructure Development.
With less than two weeks to go until election day, the Massachusetts AFL-CIO encourages all members and allies to vote and volunteer this election season.

Please click here for a current list of Central Labor Council and Assembly-endorsed candidates in municipal races.

Click HERE for a list of scheduled Labor to Labor Canvases in support of endorsed CLC candidates across the state. Walk tomorrow in Revere and Fall River!

Above all, remember to VOTE on November 5th. Click here for information about your registration status and polling location.
UNITE HERE Local 26 has been negotiating with the Battery Wharf Hotel since March 2018. The hotel owners are set on taking away all that members need: the right to a fair schedule, job security, affordable family healthcare, yearly wage increases, and a pension. With no choice but to take action, on September 5th, 75 workers went on strike.

The Battery Wharf has not agreed to language protecting women from sexual harassment and assault. They refuse to include standard immigration language that upholds the security and safety of immigrant union members. And finally, they refuse to keep language in the hotel contract that seeks to correct the historical discrimination of African-American workers in the hotel industry.
Everyone who works deserves fair treatment, a safe working environment and a fair wage for their labor. Passing H.1599 would ensure that workers in off-site fabrication facilities have the dignity they deserve. Let's take a stand together for strong communities that value hard work. Let's level the playing field for our local, law-abiding contractors. Please join our members and call your state senator and state representative today to urge them to move H.1599 out of committee and call a vote.
Truck drivers and trash collectors for Republic Services in Marshfield, members of Teamsters Local 25, have been on strike since 1:00 a.m. Thursday, August 29. They are demanding adequate and affordable healthcare, comparable pay to other Republic Services drivers in towns as close as Quincy, and a union contract. Since the strike began, the Teamsters Local 25 members have walked the picket lines 24 hours a day, with solidarity from local unions and residents. Now, drivers in San Jose, Chula Vista, San Diego, and Fall River, MA have begun solidarity strikes in support of their brothers and sisters.

Read Tuesday's article, "Why were Republic Services workers in Washington striking this month?," from the Bellevue (Washington) Reporter.

Please add your support to the picket line. Members of Teamsters Local 25 and their allies are picketing at the Marshfield location (965 Plain Street) 24/7 until a deal is reached. Join fellow union and community members and show solidarity on the picket line! Follow Teamsters 25 on Facebook or Twitter for frequent updates.
Former AFSCME Local 24 President Passes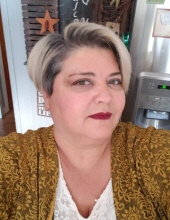 Rebecca Hebert, beloved Western Mass labor leader, former President of AFSCME 24 part of Council 93, friend to all, and valued caregiver passed away unexpectedly on October 18th, at the age of 49, after running a grievance hearing for an AFSCME member. Rebecca had recently begun working full-time as a staff representative after serving as the President of AFSCME local 24. She worked many years providing care and custody to individuals with developmental disabilities at a facility in Hadley before becoming a supervisor and union officer. Her passion, strength, and perseverance will be dearly missed.
Calling hours will be held Sunday, October 27, from 10:00-12:00 p.m at the Beers & Story Belchertown Funeral Home, followed by a Celebration of Life Ceremony at 12:00 pm. In lieu of flowers, donations may be made in her memory to Belchertown Animal Relief Committee, PO Box 161 Belchertown, MA 01007 or the Epilepsy Foundation 8301 Professional Place W #230, Landover, MD 20785.
The Young Workers Movement meets monthly to share strategies for young organizers, activists, and leaders in engaging their peers to build strength in the workplace and tackle the issues facing young workers today. Young leaders support each other in taking on more responsibility in their workplace, creating groups and initiatives within their union, and building up organizing skills.

Any young worker interested in learning more about the labor movement or their place in it is encouraged to attend. Click here for the latest updates on Facebook.

The next meeting will be November 19th, from 4:30-6:30, location TBD. Food and drink provided. Questions? email Brian Dunn at

[email protected]

.
Join the Labor Resource Center along with the Massachusetts AFL-CIO for the annual James Green Memorial Lecture and People's History Walking Tour, come out and enjoy a beautiful walk, great talk, and delicious food!
Click here to register for the event
For more information contact [email protected] or call 617-287-7267
The Labor Studies Major/Minor prepares students to understand the big issues facing society – growing inequality, low wages, discrimination, violence, etc. – while providing students with the practical and analytical skills necessary for not only finding jobs of their own but also advancing social and economic justice. The interdisciplinary program examines the diversity of work and working-class experience, the changing nature of the workplace, and the past, present, and future of labor organizations, social movements, and conflicts.
How do changes in the global economy affect work, the lives of working people, and the capacity of workers to effectively organize around the world?

How and why have workers' rights changed across time and place? What is the relationship between workers' rights and human rights?

What opportunities and challenges do workers face as the composition of the labor force changes in terms of race, gender, ethnicity, and nationality?

What are effective methods of organizing by unions, labor organizations, and working people?
Details of the requirements for the major and minor and contact info can be found at www.umb.edu/lrc
.

The Massachusetts Coalition for Occupational Safety and Health (MassCOSH) and The Center for the Promotion of Health in the New England Workplaceand (CPH-NEW) seek up to four (4) Trainers for a series of opioid-awareness trainings that will
be offered as part of the Mining Safety and Health Administration (MSHA) refresher courses in January
and February 2020. The training participants are workers in Massachusetts' sand, stone, and gravel
mining sector.
Learn more here.
The UMass Labor Center invites you to join them November 8-10 for an exciting event, Visions of Labor: Film and Worker Voices. Together, as workers and social justice activists, participants will watch and discuss new and classic labor films, along with worker-created videos, and explore the power of worker stories and how these stories can be used to inspire reflection and spur creative action. There will be a sneak preview of a major labor film in-progress, and hear from the film's director. The films and videos shown will reflect the diversity of the labor movement and working people, and discussion will highlight the many ways in which worker voices can be effectively heard and used to build the movement.
For more details and to register, click here.
Support for union members running for elected office is a top priority for the Massachusetts AFL-CIO and our affiliates. We know that when our members run on a platform of working people's values and receive unified support from the labor movement, we will win. The Massachusetts AFL-CIO and its Executive Board are establishing a union candidate school to train our members to run for elected office from the local/municipal level all the way up to statewide/federal office.
Our first session will be held on Saturday December 7th, 9am-2pm. Breakfast and lunch will be provided. The training will be free of charge and participants will be given materials to use as a reference for campaign purposes.
October 25: Rally at 3:00pm to support Dedham educators. Meet at the Dedham Public Schools Administration building, located at 100 Whiting Ave in Dedham.

October 26: Rally at Noon to support Dedham educators. Meet at the Dedham Public Schools Administration building, 100 Whiting Ave in Dedham.


October 26: Labor Walk for candidates, Brian Arrigo, Dimple Rana, Gerry Visconti, John Correggio (PFFM), and Eric Lampedecchio (UFCW 1445), endorsed by the "Greater Boston Labor Council", Revere
October 26: Labor Walk for candidates, Justin Hurst, Jessie Lederman, Victor Davila, and Jynai McDonald endorsed by "Pioneer Valley Assembly", Springfield
October 26: Labor Walk for candidates, Paul Coogan, and Cliff Ponte endorsed by "Greater Southeastern Mass Labor Council", Fall River
October 26: Umass Boston Labor Center hosts The James Green Memorial Lecture and Peoples History Walking Tour of Boston
October 27: Berkshire Labor Assembly Thirty-Fourth Annual Labor Awards Breakfast, Pittsfield
October 28: Phone Bank for Pioneer Valley AFL-CIO Endorsed Candidates, Springfield
October 29: Raise Up Massachusetts Progressive Revenue Workshop, Hyannis
October 30: MA AFL-CIO Young Workers Group, Florence
November 2: Labor Walk for candidate, Shelia Gilmour endorsed by the Hampshire/Franklin Labor Council Assembly, Greenfield
November 2: Raise Up Massachusetts Talking Fair Taxation and Closing Corporate Loopholes, Newburyport
November 5: Election day - VOTE!
November 6: Raise Up Massachusetts Progressive Revenue Workshops, Reading
November 8: Greater Boston Labor Council Annual Dinner
November 9-10: Umass Amherst Labor Center Presents Visions of Labor: Film and Worker Voices, Amherst
November 12: Raise Up Massachusetts Progressive Revenue Workshops, Dorchester
December 6: The Labor Guild CGA Awards Dinner
For a full list of events, visit the calendar on our website. If you have any events that you would like to be included, contact Rachael Running at [email protected]
@MassNurses :We wouldn't be nurses without teachers. Dedham teachers strike to "preserve the dignity and professional voice that public school educators deserve as they dedicate their lives to ensuring the success of their students."#UnionStrong #maedu @massteacher
@AFLCIO: Make sure to purchase your Halloween candy #unionmade ahead of next week. #1u